Ten akatsuki member is hard opponent for Naruto and friends. Akatsuki member consist of Pain as a leader,Konan is girl member in akatsuki, Uchiha Itachi (Sasuke's brother), Kisame, Sarutobi, Hidan, Deydara, Zetzu, Kakuzu and Sasori. They had the unique capacity respectively. Very interesting wallpaper of Akatsuki.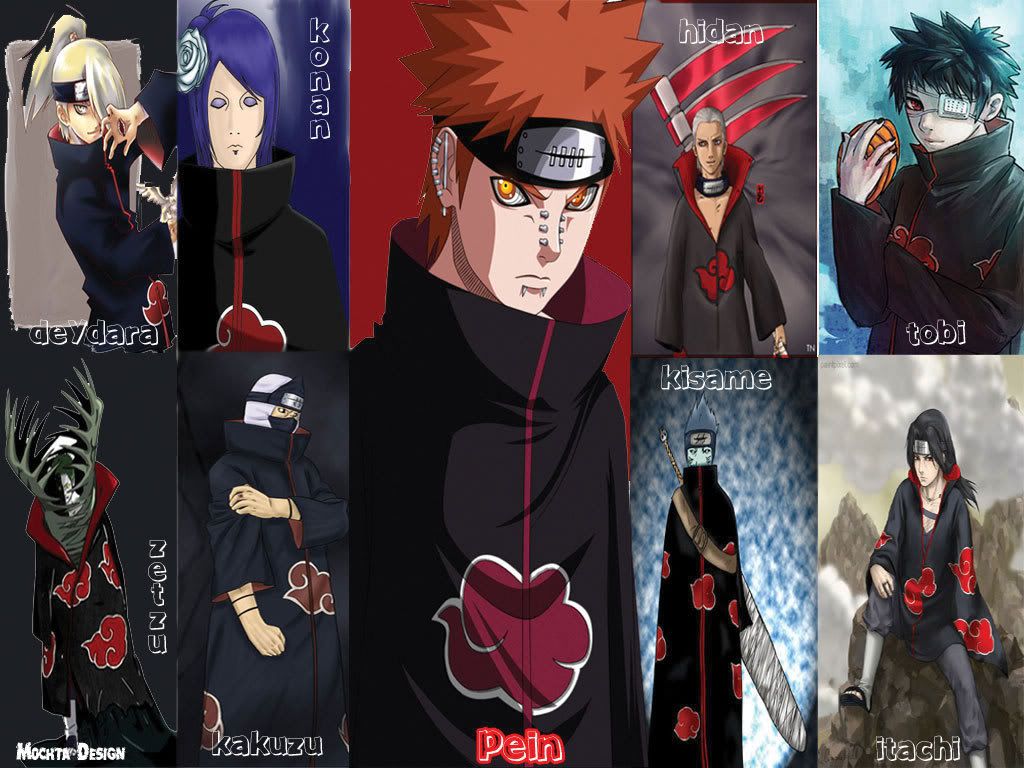 This wallpaper is available too for friendster layout, friendster comment, friendster wallpaper, my space layout, my space comment, windows XP or Vista wallpaper, and dekstop wallpaper.
Get this Akatsuki member Wallpaper by clicking on image.